TechZerg is reader supported. When you purchase through links on our site, we may earn a commission.
The best tablet for the money can be tricky to find, not because of a lack of great tablets but due to the many options to choose from — with new tablets arriving every month.
One thing for sure is the best tablet won't be the same for everyone. To help you choose the right tablet for you and your needs, we did all the necessary research and dug through the web, so you don't have to – from the best tablet for kids to the best cheap tablet for students, and the best tablet for work and play. You'll find all those options and many more that fit every budget in our list below.
Best tablets for 2023
Apple iPad Air (2022)
iPad Pro 12.9 (2021, 9th Gen)
Samsung Galaxy Tab S7 Plus
Lenovo Tab P11 Pro
This tablet guide is a work in progress with regular updates, so you can always check back for new additions. But for now, we've put together the four best options with exceptionally good value for every budget.
Best tablet for 2023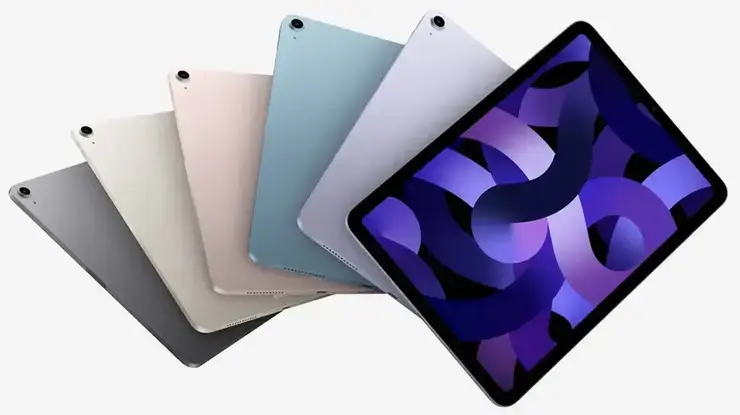 The 2022 iPad Air is the best tablet for 2023 and a great tablet for anyone who wants a powerful device that is still portable. The 10.9-inch Liquid Retina display is beautiful and perfect for watching movies or browsing the web, and the Apple M1 chip with Neural Engine is extremely fast and powerful enough to handle any task you throw at it.
The 12MP Wide camera is great for taking pictures, and the 12MP Ultra Wide front camera is perfect for video calls. The iPad Air also has Touch ID for secure authentication and Apple Pay. The 10-hour non-stop battery life is fantastic, and the 5G capability is a nice bonus.
The only downside of the iPad Air is the lack of a microSD slot for expandable storage. You can get the iPad Air in a variety of colors, including, blue, purple, pink, starlight, and space gray.
Pros
Excellent color choices, such as blue
5G support
Well polished iPadOS 15
Amazing M1 performance
Similar to iPad Pro 11
Sleek and light
Improved front-facing camera
Cons
Limited 60Hz display
Face ID is not supported
Storage starts with only 64GB, upgradable to 256GB, which is pricey
Specifications
Weight: 461g | Dimensions: 247.6 x 178.5 x 6.1mm | OS: iPadOS 15.4 | Display: 10.9-inch | Ports: 1 USB-C | Resolution: 1640 x 2360 pixels | CPU: Apple M1 | Storage: 64GB/256GB | microSD slot: No | Battery: 10-hour | Rear camera: 12MP | Front camera: 12MP | Wi-Fi: Wi-Fi 6, 5G
---
A reliable Apple tablet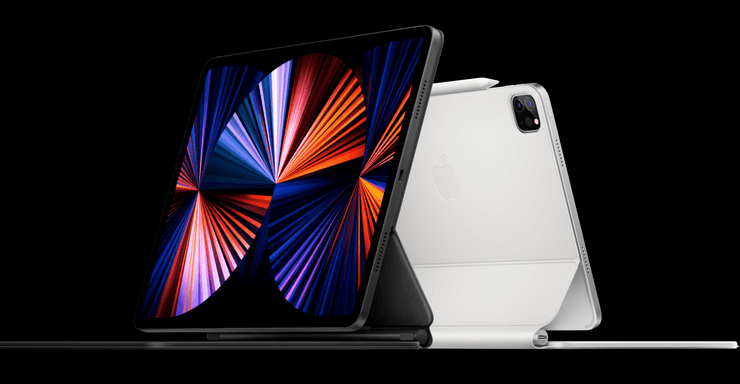 Apple's 9th generation iPad Pro (2021) is simply one of the best tablets out there at the moment. If you want a tablet that can do almost anything you want on a PC, the iPad Pro 2021 is the one. Available in both 12.9-inch and 11-inch versions with a slight price difference but similar specs.
The new iPad Pro 12.9 (2021) delivers outstanding performance, great next-gen power, and a fantastic mini-LED display experience. The new Liquid Retina XDR Mini LED display is impressive, with the maximum level of brightness you won't find on most tablets, and that includes the Galaxy Tab S7 Plus, which was a significant upgrade for tablet screens. The iPad Pro 2021 screen is great for watching movies and perfect for doing daily tasks.
One of the stand-out features is the battery performance. The battery life on this robust slate is solid, lasting 11 hours on average on a full charge — beating Apple's 10-hour estimate. In addition, the iPad Pro 2021 does come with a video trick named Center Stage, allowing the camera to track and follow your move while making calls.
Eleven hours is a very impressive battery life for a tablet device, but putting it in perspective, that's 1-hour less than the iPad 2020's version and an hour less than Samsung's Galaxy Tab S7, which delivers 12 hours average battery life. Though, one of the pluses of the iPad Pro 2021 is the quick charge. It charges pretty quickly and can charge up to 40% capacity in one hour.
Another feature worth writing about is the M1 chipset, which is Apple's very own-brand silicon it includes in the iPad for the first time. The new silicon is a powerful design feature to make the iPad Pro a powerful machine that blows every other tablet out of the water. It's also great for those who want to make or edit videos on their tablet, draw, create music, or carry out other intensive tasks that require power.
The iPad Pro 2021 does have optional accessories, and the two notable ones are the new version of the Magic Keyboard and the existing Apple Pencil 2. It does work with the Magic Keyboard designed for the 2020 12.9-inch edition.
Pros
5G connectivity
Brilliant Mini-LED display
Improved camera
Extremely powerful
Great battery life
Fantastic sound with headphones
Cons
Expensive, especially with a keyboard
limited 128GB storage
Specifications
Weight: 682g | CPU: A13 Bionic | Dimensions: 280.6 x 214.9 x 6.4mm | Storage: 128GB / 256GB / 512GB / 1TB / 2TB | Display size: 12.9-inch, Liquid Retina XDR Mini LED LCD | Resolution: 2048 x 2732 | Battery life: 10hr:59mins | Refresh rate: 120Hz | Chipset: Apple M1 | RAM: 8GB / 16GB | OS: iPadOS 14.5 | Rear camera: 12MP + 10MP + ToF | Front camera: 12MP
---
One of the best Android tablets of 2023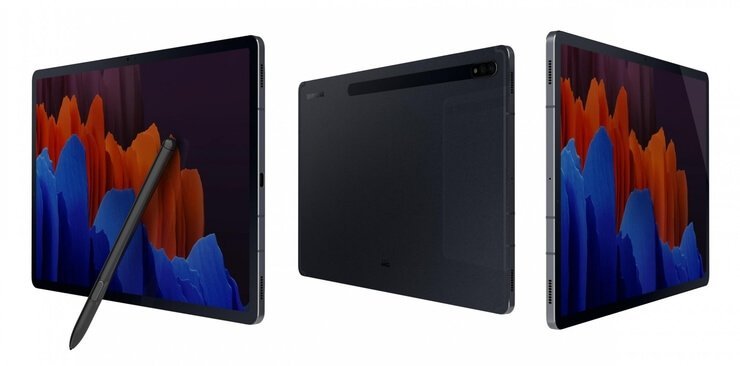 The Samsung Galaxy Tab S7 Plus is a premium offering from Samsung and a direct competitor to Apple's iPad Pro. It's basically an "iPad Pro made of Android," and there are so many reasons why.
They are both similar in many ways. It's got a beautiful screen, powerful speaker sound, and is built with aluminum chassis, making it a major challenger to the best iPad offering.
The Galaxy Tab S7 Plus doesn't just compete with the iPad Pro; the battery life trumps the iPad Pro's, one of the many reasons it's a contender for the best Android tablets. The Tab S7 Plus is fitted with a 10,090mAh battery, a higher capacity than the iPad Pro 12.9-inch.
The Tab S7 plus has a gorgeous 12.4-inch Super AMOLED screen with a resolution of 2800 x 1752 and a refresh rate of 120Hz, making it the best screen of any Android tablet; it looks absolutely incredible. The display comes with a 16:10 aspect ratio, making the overall shape of the device narrower and taller than the iPad; it's also lighter and thinner than the iPad Pro. The Tab S7 also features an in-screen fingerprint sensor.
The Samsung Galaxy Tab S7 Plus is built to solid quality, with a feel of first-class premium slate and sleek of excellence. It's also powered by Qualcomm Snapdragon 865 Plus, the fastest processor currently out there for any Android device. You also get the S Pen stylus that charges wirelessly while magnetically snapped at the back of the tablet. This is better compared to Apple's Pencil, which you'll need to purchase separately for the iPad.
You also have the option to purchase the Book Cover Keyboard for the Galaxy Tab S7 Plus. The Book cover can also act as a stand that lets you sit the tablet up as a laptop — an effective way to do some work or watch a movie.
The Samsung Galaxy Tab S7 Plus is worth buying if you are looking for the most powerful Android tablets money can buy and a cheaper option than the IPad Pro (2021), but remember, on the software side of things, Android software is not as good as iPadOS. You also get just one port and lack of quality tablet apps.
Pros
Sleek premium design
Impressive laptop-like performance
Sturdy quality
Gorgeous AMOLED display
Cheaper than the 2020 iPad Pro
Writing on screen feels natural with the textured S Pen tip
Option for 5G connectivity
Cons
Not enough port (just one)
You need to pay extra for the Keyboard cover
Battery life shorter than Tab S6
Android apps are not as quality iPadOS apps
Specifications
Weight: 575g | Dimensions: 285 x 185 x 5.7mm | Storage: 128GB / 256GB | RAM: 6GB / 8GB | OS: Android 10 | Display size: 12.4-inch | Display type: Super AMOLED | Resolution: 2800 x 1752 | Refresh rate: 120Hz | Chipset: Snapdragon 865 Plus | Rear camera: 13MP + 5MP | Front camera: 8MP | Battery: 10,090mAh | microSD slot: Yes
---
Best cheap tablet 2023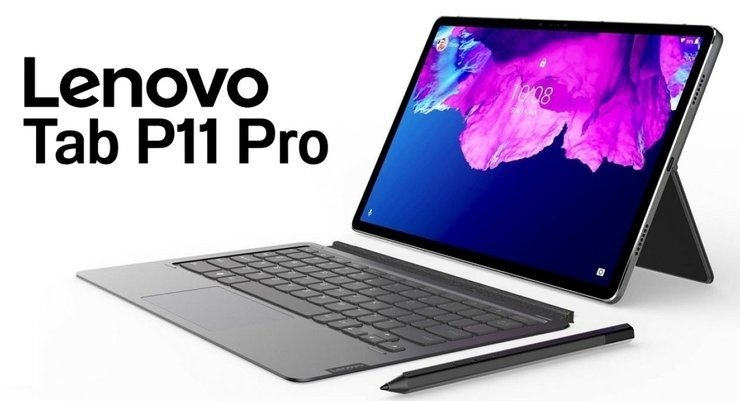 You might be surprised to see Lenovo coming out as fourth on this list, but the Lenovo Tab P11 Pro deserves its spot here. It's a combination of a premium tablet at an unbeatable price.
The Tab P11 Pro's standout highlight is undoubtedly the quad speakers and 2K screen, which is 11.5-inch and 1600 x 2560 OLED one with 263 pixels per inch plus HDR10 support. The OLED display definitely gives it an edge over other LCD tablets, including all of Apple's iPad range. Playing games and watching movies on this beautiful slate is a cinematic pleasure.
The Tab P11 Pro is also perfect for reading books, given that it weighs about the same as an average paperback and displays perfectly on a single page.
A first look at the Tab P11 Pro design points to the fact that Lenovo certainly got some inspiration from Apple. The four-speaker grills, slim aluminum body, and rounded edges appear to be a borrowed copy of the iPad Pro's range. However, this doesn't take away the fact that the Lenovo Tab P11 Pro is an excellent tablet, especially for the price. It's got a smooth metallic external premium feel and weighs just 1.06 pounds.
Another big plus for the Tab P11 Pro is the battery life which averages about 9 hours in one go, and it charges pretty fast. This is a plus for those who like to stream an entire show season in one go.
The Lenovo Tab P11 Pro also comes equipped with a 'smart' pen functionality and a very smooth-looking keyboard case with a kickstand.
The Lenovo Tab P11 Pro can do many things, but it's not a processing powerhouse compared to the iPad Pro (2021) and Samsung Galaxy Tab S7 Plus. There's no audio jack, and it has limited productivity features, but it's fantastic for media but not so good for other demanding workloads or gaming.
I will conclude by saying the Tab P11 Pro has very few dealbreakers when you consider its relatively budget price compare to what's available in the market.
Pros
Outstanding battery life
Gorgeous OLED 2K display
Powerful quad-speakers
Portable and lightweight
Elegant, sturdy, and slim-build design
Competitive Pricing
Cons
Availability of poor apps
Weak camera
No 3.5mm jack
Low-efficiency processor
Power button in awkward position
Specifications
Storage: 128GB | Weight: 485g | Dimensions: 264.3 x 171.4 x 6.9mm | OS: Android 10 | Battery: 8,600mAh | CPU: Snapdragon 730G | Screen size: 11.5-inch | Resolution: 2560 x 1600 pixels | Rear camera: 13MP + 5MP | Front camera: 8MP + 8MP | microSD slot: Yes
---