TechZerg is reader supported. When you purchase through links on our site, we may earn a commission.
The best headphones for you will depend on many factors, including price and personal preferences — such as over-ears or earbuds. We've created this guide to make it easy for you to pick the best headphones for your budget and needs.
The best headphones in 2023
The best headphones, without a doubt, are the Sony WH-1000XM4, with the Sony WH-1000XM5, Apple AirPods Max, and Bose 700 ranking second, third, and fourth, respectively. Below are full details of our recommendations.
Best headphones for 2023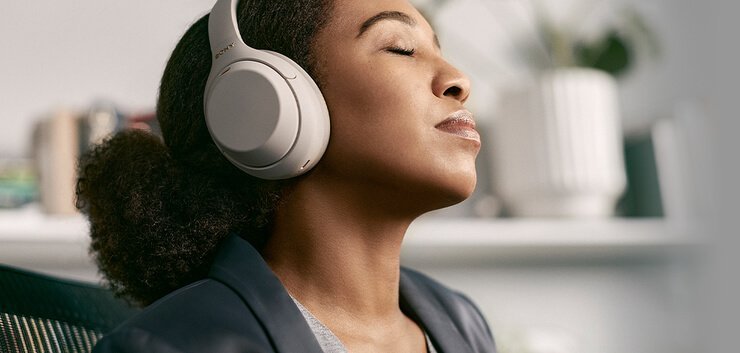 The Sony WH-1000XM4 active noise-canceling is still the best headphones to buy in 2023. The lightweight design is impeccable with a premium feel of durability that's extremely comfortable and fit to wear for a more extended period of time.
The Sony WH-1000XM4 headphones are feature-rich with a control scheme that's simple to operate: volume up (swipe up), volume down (swipe down), play/pause (single tap), previous track (swipe right), skip track (swipe left), digital assistant (tap and hold), and answer/end call (double tap). The smart controls also have on-ear detection capability that automatically stops or resumes playback whenever you remove or wear the headphones.
The WH-1000XM4 noise cancellation is truly remarkable, thanks to the company's Dual Noise Sensor technology that works with the HD Noise Cancelling Processor QN1 chip to analyze and filter out ambient sounds.
The battery life is excellent, lasting 30 hours with noise cancelling turned on and about 38 hours with noise cancelling turned off.
If you do work out a lot, you might be disappointed to know that the Sony WH-1000XM4 headphones aren't water-friendly or splash-proof. To avoid any form of damage, Sony recommends keeping the WH-1000XM4 dry and distant from any source of water.
Pros
Great, detail-rich sound quality
Great noise-cancellation
Multipoint pairing
Lightweight and comfy
Convenient Bluetooth multipoint
Auto-play and auto-pause when you take them off
Extreme audio upscaling
Cons
No aptX support
Not water-resistant
The double-tap to pause function does not always work
Expensive without our link
Specifications
Design: Over-ear closed | Weight: 251g | Active Noise cancellation: Yes | Drivers: 40mm dome | Connectivity: Bluetooth 5.0, NFC, detachable cable, USB-C | Battery life: 30 hours (ANC on), 38 hours (ANC off) | Frequency response: 4-40,000Hz | Wireless range: 10m | Size: 9.9 x 3 x 7.3 inches | Active Noise cancellation (ANC): Yes | Touch controls: Yes | Voice control support: Yes | Waterproof: No | Colors: Silver and Black | Audio codecs: SBC, AAC, LDAC | Dimensions: 1.2m (cable)
---
Best Sony headphones 2023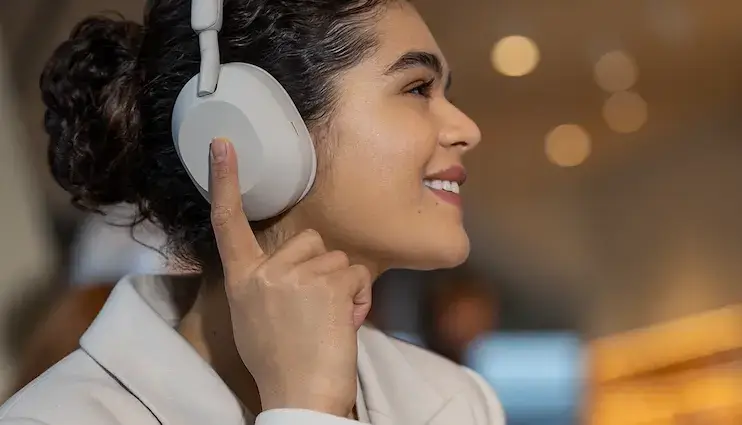 The new Sony WH-1000XM5 is very impressive and should be top of this list, but at the moment, the outgoing model, the WH-1000XM4, is considerably cheaper and does almost everything the XM5s do. The WH-1000XM5 headphones have some great features, such as better noise cancellation, but the XM4s are still very good in this regard. The new headphones also have a slightly better sound quality, but again, the difference is not huge.
The biggest advantage of the WH-1000XM5 headphones is their design. They are more comfortable to wear and look much nicer than the XM4s. The drivers are also slightly smaller than before.
Sony WH-1000XM5 is an obvious choice if you're looking for the best noise-canceling headphones and you don't mind the price. They don't come cheap, but they're worth every penny. However, the XM4s are still a great option, especially if you can find them at a discount.
Pros
Superb audio quality
Sound performance is wonderful
Long battery life
Fantastic noise cancellation
Excellent microphone
Find My Device usable
Connectivity options
Convenient Bluetooth multipoint
Wonderful app features
Smart bass delivery
Cons
No IP rating
Not water-resistant
More expensive than prior models
Don't easily fold
Design seems less portable than before
Specifications
Battery life: 40 hours (ANC off) / 30 hours (ANC on) | Connectivity: Bluetooth 5.2 (codecs: SBC, AAC and LDAC) | Water resistance: Not specified | Weight: 8.8 ounces | Acoustic design: Closed | Weight: 250g | Frequency response: 4Hz to 40kHz | Drivers: 1.18-inch dome-typeB
---
Best Apple headphones 2023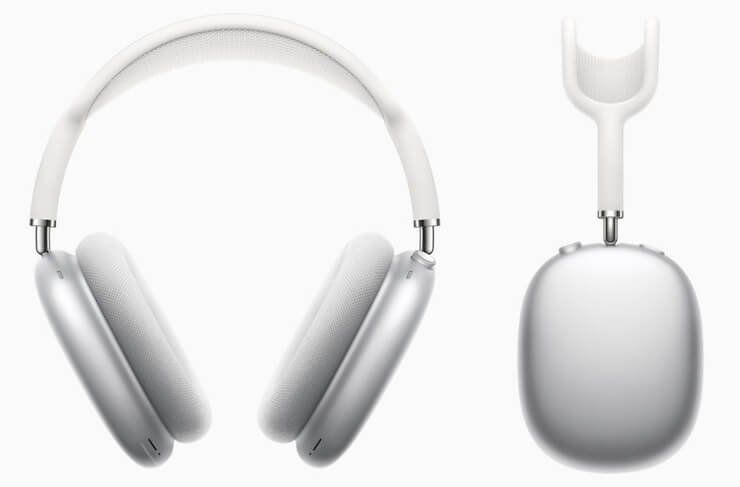 Despite the huge price, the Apple AirPods Max is one of the best-sounding headphones worth buying in 2023, especially if you live in the Apple ecosystem. The premium features quality, incredible noise cancellation, crisp audio performance, and brilliantly balanced sound really do justify that high price.
The user experience is awesome, and the extra features for iOS are fantastic. The design is Luxurious, and the controls are easy to use. The battery life is good enough for a full day or two, lasting about 20 hours.
The extraordinary sound quality of the AirPods Max is outstanding, and easily comparable with the Sony WH-1000XM4. The sounds are immersive, smooth, and crisp, with powerful bass frequencies that are thoroughly balanced.
The earcups are flat and large, wrapped by oval pillows of memory foam with a premium feel, and connected by a stainless steel frame that does make the AirPods Max a little bit heavy. To reduce the pressure on your head during use, Apple has included a mesh headband.
The Apple AirPods Max does have some limitations for Android users. Although you can use them with non-Apple devices using standard Bluetooth 5.0, you'll still be missing out on many unique features they offer.
Pros
User experience is fantastic
Comfy ear pads
Impressive active noise cancellation
Excellent connection strength with Bluetooth 5.0
Fantastic build quality
Nice fabric headband
Sound quality is great, with no distortion
Great extra features for iOS
20 hours of battery life
Cons
No 3.5mm headphone jack
Limited Android features
Ineffective smart case is terrible
No aptX
No LDAC codec support
Specifications
Dimensions: 168.6 x 83.4 x 187.3 mm | Weight: 386g | Colors: Silver, space gray, green, sky blue, pink | Waterproof: No | Battery life: 20 hours | Speakers: 40mm dynamic drivers | Active Noise cancellation (ANC): Yes | Apple Smart Case compatibility? Yes | Compatible with iPhone SE and newer? Yes | Noise control button: Yes | More features: Spatial audio, audio sharing, Siri, Bluetooth 5.0, transparency mode, Digital Crown controls, Apple H1 chipset (each ear)
---
Best Bose headphones 2023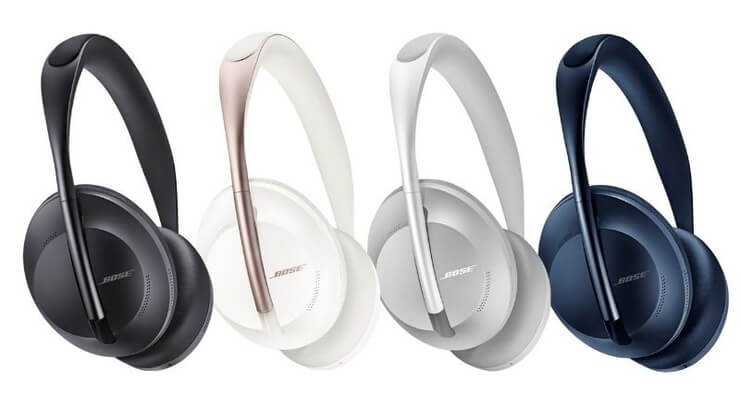 The Bose Noise Cancelling Headphones 700 is one of the best headphones you can buy today, and that's a testament to Bose's trust history of producing some of the best headphones on the market. Bose was actually the brand that took active noise canceling mainstream, but ultimately, powerhouse brands like Sony caught up, continuously releasing ANC hard-hitters with superior noise-canceling features and better sound quality, such as the Sony WH-1000XM4.
Still, the Bose Noise Cancelling Headphones 700 is one superb pair of over-ear headphones you can't go wrong buying. The design is stunning, sleek, and attractive, with brilliant noise canceling on calls and music, in addition to precise and balanced audio. The buttons are intuitive, with fantastic touch controls to match; you can tap twice to pause or play your favorite music and swipe backward or forward to skip back and forth through the track listing. To change volume, swipe up and down on the right earcup.
Bose Noise Cancelling Headphones 700 comes with the Bose Music app, which you can install for free from the Google Play Store and the App Store. The headphones also supports both Alexa and Google Assistant. The battery life, lasting 20 hours, is relatively lower than the Sony WH-1000XM4.
Pros
Incredible Next-gen noise cancellation
Slick, stunning design
Intuitive touch controls
Upfront sound is crystal-clear
Precise, balanced audio
Excellent touch controls
Cons
Expensive without our link
No folding hinges
Specifications
Type: Over-ear | Weight: 254g | Dimensions: 20.3 x 16.5 x 5 cm | Waterproof: No | Active Noise cancellation (ANC): Yes | Cable length: 42 inches (audio cable) 20 inches (USB-C) | Battery life: 20 hrs | Bluetooth version: 5.0 | Bluetooth range: Up to 33 ft (10m)
---