TechZerg is reader supported. When you purchase through links on our site, we may earn a commission.
The best student laptop is an essential need for today's college education as much as textbooks and other necessities. Due to the pandemic, many higher learning institutions have incorporated a mix of remote and in-campus learning processes as part of their educational programs.
Best laptop for students in 2023
If you do most of your learning from home and online, a superb student laptop you can use no matter your location is very much essential. You'll also need it for other extracurricular activities such as listening to music, streaming movies, playing games, keeping up with your socials, and chatting.
Buying a new laptop as a college student can be a huge investment and a chore in itself due to the many choices and prices. However, we've done all the necessary research to make it easy for you to make the right buying decision. The three options in this article are currently the best student laptops money can buy for 2023.
Best college laptop 2023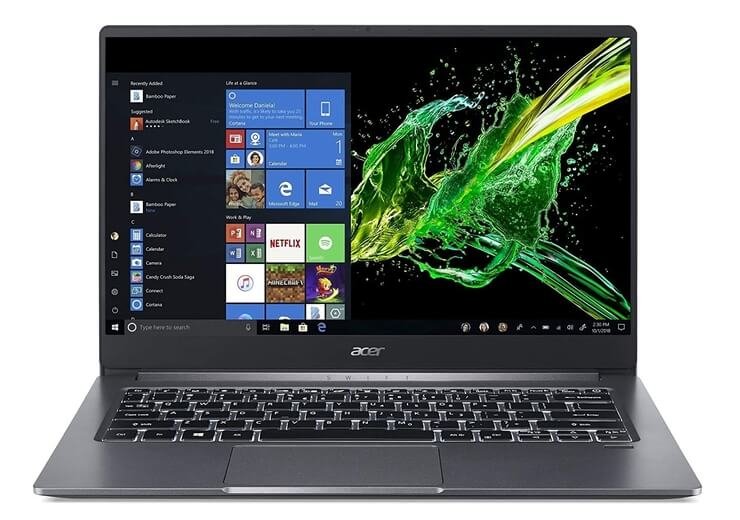 The Acer Swift 3 is a great example that you don't need to spend lots of money to buy yourself a solid laptop. This $669 laptop can outperform many expensive laptops out there. One of the reasons the Acer Swift 3 can offer such a great performance is the Ryzen 7 4700U CPU inside, which offers superior performance to its Intel counterparts.
This budget-friendly student laptop comes with a fingerprint reader, a backlit keyboard, a USB Type-C port, HDMI, and USB-A ports, allowing you to do so many more with adapters or dongles. The Windows Hello-enabled fingerprint reader on the deck is great for easy login.
The Acer Swift 3 chassis is made of aluminum and magnesium. It's also an exceptionally lightweight laptop that weighs just 2.7 pounds. The battery life is incredible at 11 hours on a roll – enough to last you for most of your schoolwork on any given day.
Also worth noting is the simple compact design that makes it easy to carry around with you. In addition is the clicky keyboard that delivers quiet, soft clicks, which is perfect for college settings and comfortable for typing out school papers without irritating anyone around you.
In terms of performance benchmarks, the Swift 3 not only bested the Dell XPS 13, but also top-tier laptops such as the 13-inch Apple MacBook Pro.
One downside to the Swift 3 is the dim and dull display. The speakers located on the bottom aren't great either, but for the reasonable price of under $650 and top-notch performance, the Acer Swift 3 is definitely one of the best laptops for college students.
SPECIFICATIONS:
CPU: AMD Ryzen 7 4700U | Battery: 11 hrs | Size: 12.7 x 8.6 x 0.6 inches | Weight: 2.65 pounds | Storage: 512GB SSD | GPU: AMD Radeon graphics | Display: 14-inch, 1920×1080 | RAM: 8GB | Camera: 720p HD webcam
---
Best MacBook laptop for college students 2023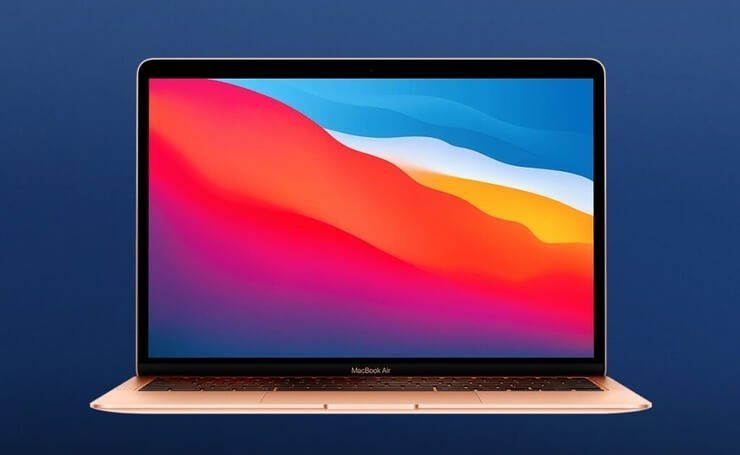 If you are a macOS user, the Apple MacBook Air is easily the best student laptop for you to buy. Thanks to the impressive M1 processor, Apple's very own chip for Macs, the MacBook Air (M1, 2020) is now more powerful than ever before.
The MacBook Air's price tag is impressive and cheaper than most premium Windows 10 competitors, such as the Dell XPS 13 (late 2020) and the HP Spectre x360. Apple definitely nailed the Air when it comes to price. It's certainly not a cheap laptop, but it doesn't look high-priced, especially compared to its similar rival on the market.
Performance-wise, the Air's M1 chip is an absolute beast that cannot be compared to Intel in many aspects. The battery life is fantastic, lasting 14 hours and 31 minutes during testing. According to Apple, the MacBook Air is 3x faster than other similar laptops in its category and faster than 98% of laptop PCs sold within the last year.
One of the best features of the MacBook Air is the Magic Keyboard, which is very comfy and a joy to type on – the keys are flat but very responsive. Above the keyboard is the Touch ID button, definitely the best fingerprint scanner of any laptop. The 13.3 inches screen has a Retina display of 2560 x 1600 resolution, with a 400-nit LED backlit display.
The MacBook Air design does feel dated, looking almost similar to its predecessors. The price of $999 is still very high for many students, especially if you compare it to other powerful budget laptops on the market that offer great performance at a lesser price. But, if you have the budget and don't want to leave the Apple ecosystem, this is easily one of the best student laptops to get. The performance is really incredible.
SPECIFICATIONS:
CPU: Apple M1 | RAM: 8GB – 16GB | Storage: 256GB – 2TB SSD | Graphics: Integrated 8-core GPU | Screen: 13.3-inch; 2,560 x 1,600 LED-backlit display (IPS technology) | Weight: 2.8 pounds | Ports: 2x Thunderbolt 3 (USB-C), 3.5mm headphone jack | Camera: 720p FaceTime HD webcam | Size: 11.97 x 8.36 x 0.63 inches (30.41 x 21.24 x 1.61cm; W x D x H) | Connectivity: Wi-Fi 6, Bluetooth 5
---
Best Chromebook for college students 2023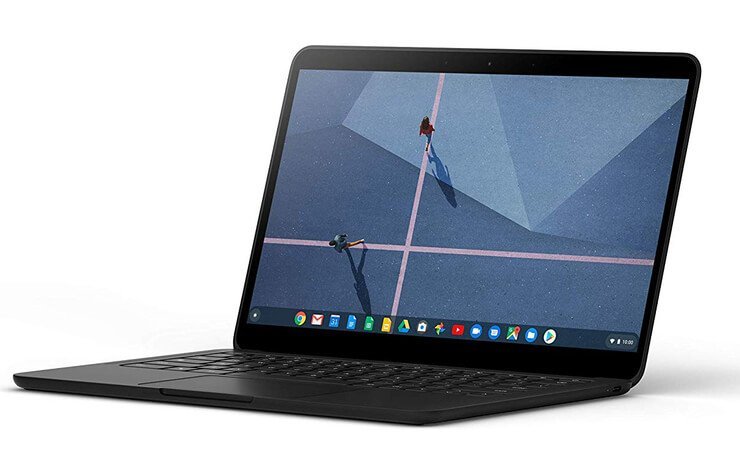 Google's Pixelbook Go is currently the best Chromebook on the market and one of the best budget laptops for students in 2023. The Pixelbook Go is a premium masterpiece with powerful performance that's on par with some of the more expensive laptops out there at the moment.
Like other Chromebooks, the Pixelbook Go runs on the Chrome OS operating system, which is now almost comparable to traditional operating systems. The Pixelbook Go also has Google Assistant and can run some Android apps. Sure, Chrome OS cannot be fully manipulable like macOS or Windows 10. Still, a significant majority of Chrome OS users can get just as much done as they can on those established operating systems.
The Go is also lighter than many of its competitors, and the battery life is astonishing, lasting 11 hours and 30 minutes during testing (Google puts it at 12 hours). You also get a high-quality 1080p webcam and one of the best keyboards ever with comfy spaced keys and an amazing 'Hush' press.
For connectivity, the Pixelbook Go has two USB-C 3.1 ports, both of which you can use to charge and display output. It also has a 3.5mm headphone jack.
To keep the price affordable, Google had to make some sacrifices. For example, it lacks biometric login capability, and there is no fingerprint sensor or face scanner. Even though somewhat affordable, starting at $649, the Pixelbook Go isn't exactly the cheapest Chromebook on the market.
All in all, the Pixelbook Go is one of the best Chromebooks or laptops for students worth buying today.
SPECIFICATIONS:
RAM: 8GB LPDDR3 | Storage: 128GB eMMC | CPU: 1.3GHz Intel Core i5-8220Y | Graphics: Intel UHD | Graphics 615 (300MHz) | Connectivity: Wi-Fi 5 (802.11ac, 2×2 MIMO, dual-band); Bluetooth 4.2 | Ports: 2 x USB-C 3.1 (charging and display out), 3.5mm headphone jack | Screen: 13.3-inch Full HD (1,920 x 1,080; 166 ppi) LCD touchscreen (16:9; 72% NTSC) | Weight: 2.3 pounds (1,061g) | Cameras: 1080p Duo Cam (2MP, 60 fps) | Size: 12.2 x 8.1 x 0.5 inches (311 x 206.3 13.4mm; W x D x H)
---