TechZerg is reader supported. When you purchase through links on our site, we may earn a commission.
The best 55-inch TVs are becoming more popular. Although 65-inch and larger TVs are also quite popular, 55-inch TVs are now one of the more common sizes for living rooms.
If you are looking to buy a new 55-inch television, the number of options available can easily overwhelm you. We've researched more than 50 TVs, and below are our recommendations for the three best 55-inch TVs worth buying today.
The best 55-inch TV for 2023
Best 55-inch TV 2023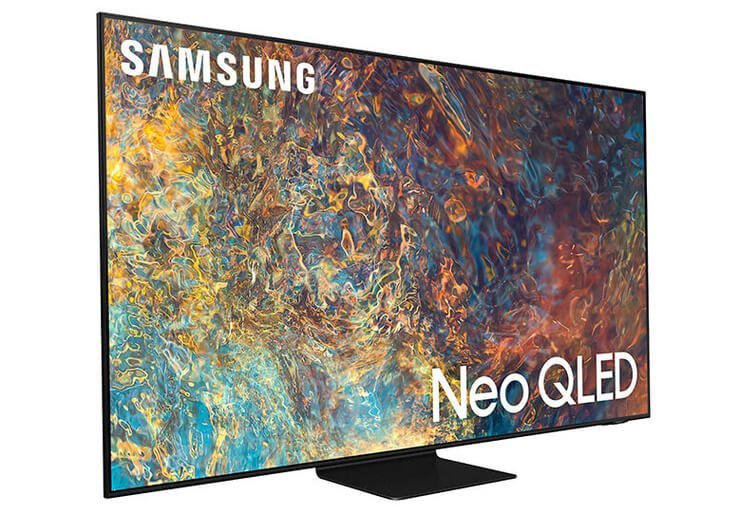 The QN95A is Samsung's new flagship Neo QLED 4K TV range that employs the use of Quantum Mini-LED backlighting technology which is much smaller and more efficient, resulting in a significant increase in better HDR picture quality. The Quantum Mini LED technology is not just a marketing label; it's an incredible evolution in LED TV display technology.
The QN95A also comes with an advanced multi-channel Objective Tracking Sound Plus (OTS+) system with eight speakers, including two at the upper rear, resulting in a 4.2.2-channel system powered by 70-Watt of amplification producing genuinely impressive large audio.
Just 2.6cm thick, the QN95A doesn't just look good with its stylish minimalist design; it also boasts some of the most impressive features you can find in a 55-inch TV, top of which is the extensive and well-developed smart platform that host all the major streaming apps you can think of, including Apple TV+, Netflix, Disney+, YouTube, Prime Video, Hulu, BBC iPlayer, ITV Hub, and more. In addition to plenty of fantastic gaming features perfect for the next generation consoles.
The Game Bar is Samsung's unique control panel. From here, you can choose the custom aspect ratio, adjust input lag, and more. Also included is the new sleek and elegant slimmed-down One Connect box, which makes installation easy and less messy. It intakes all of your cables and then stacks them through a single cable to the TV itself. However, if you don't want to wall-hang your TV, no worries, the QN95A comes with a sleek and sturdy central stand that's easy to assemble.
Samsung's QN95A Neo QLED TV is excellent in almost every area, but it's a shame there's no Dolby Atmos/Vision support. Although Samsung will say the excellent HDR performance makes Dolby Vision unnecessary. The lack of Freeview Play support could also be another downside for many users who live in the UK.
However, overall the QN95A is the best 55-inch 4K TV to buy for the incredible sound and picture quality, superb gaming features, plus intuitive and highly responsive interface. You can't go wrong if you can afford it. The QN95A is the very best of Samsung TVs and today's benchmark for the best 55 inch TV on the market.
Pros
Outstanding sound system
Game Bar
Amazing picture quality
Bright Mini-LED panel
Impressive 4K at 120fps HDMI inputs
Cons
No Dolby Vision HDR
No Dolby Atmos
Specifications
Screen: 55-inch | Resolution: 4K/UHD (3,840 x 2,160) | Smart platform: Tizen OS | Dimensions: 1227.4 x 706.2 x 25.9 mm | Panel technology: Neo QLED | Dolby Atmos: NO | Refresh rate: 120Hz | Audio enhancement: Dolby 5.1 Decoder, OTS+, Q-Symphony | HDR formats: HDR10, HDR10+, HLG | HDMI inputs: 4 x HDMI 2.1 | Tuners: DVB-T2/S2/C | Wireless connectivity: Wi-Fi 802.11ac, Bluetooth 4.2 | Gaming features: 4K at 120Hz, VRR (AMD Freesync Premium Pro, Nvidia G-Sync), ALLM | Smart assistants: Samsung Bixby, Google Assistant, Amazon Alexa
---
Best 55-inch TV value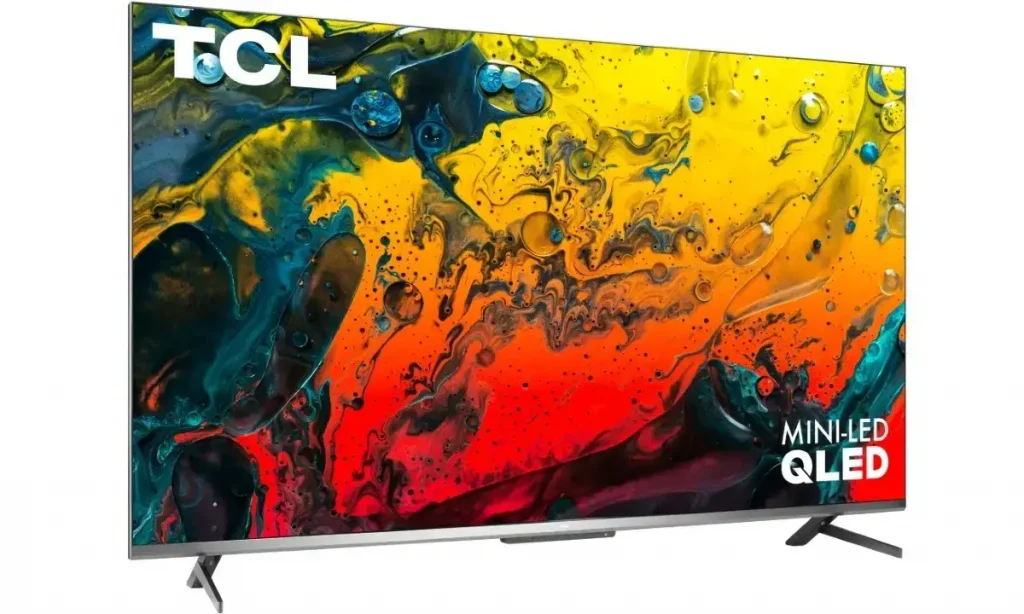 The TCL 55R646 is a great all-around TV. It's especially good for watching movies, TV shows, and sports, but it also has great features for gamers and for watching HDR content. The R646's main strength is its picture quality. It displays deep blacks and has a decent Mini LED local dimming feature, which improves the picture quality of movies and TV shows. The only downside is that it has narrow viewing angles, but that's not a big issue for most people.
There are a few key differences between the TCL R646 and R635 models. The R646 has Google TV, while the R635 uses Roku TV. Google TV provides access to a wide range of streaming content and apps, while Roku TV has a more limited selection. Another difference is that the R646 has a built-in Chromecast while the R635 does not. This means that the R646 can directly cast content from a compatible device (such as a smartphone or tablet) to the TV, while the R635 requires a separate Chromecast device.
The R646 also has a slightly higher resolution than the R635, although both are Full HD 1080p TVs. Finally, the R646 is a bit more expensive than the R635, although both are very affordable options.
Pros
4K 120Hz gaming capability
Excellent color accuracy
Google TV with Google Cast
Impressive mini-LED backlight control
Steller contrast and color performance
Cons
No Apple AirPlay
No Nvidia G-Sync
No AMD FreeSync
The Remote has no input button
---
Best 55-inch OLED TV 2023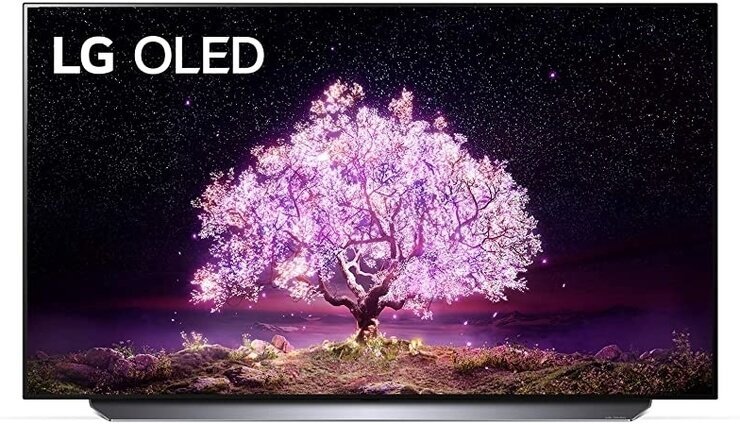 The LG C1 OLED TV is a close contender for the best 55-inch TV money can buy in 2023. It's a stunning OLED TV masterpiece that boasts incredible features with the ability to maintain its high value for many years to come.
Beautifully designed with top-of-the-line performance, the LG C1 offers one of the best value for money within the 55-inch range of TVs, even better than the step-up LG G1 OLED when you factor in the price. I'd reckon most users wouldn't notice much difference in picture quality between the two.
The front of the LG C1 is the definition of pure minimalism at its best. The OLED screen is razor-thin and produces some of the most fantastic TV displays, with each pixel in the display self-illuminating.
Previous users of LG TVs will know about the WebOS feature – the C1 has the newest version pre-installed. WebOS is LGs innovative streaming platform that gives you the flexibility to add new channels as soon as they arise. It has support for multiple partners, including Amazon, Google, or Apple, without allegiances to any of them. In addition, you can use WebOS simultaneously with all three above with a zippy UI and robust customization system.
Other streaming apps supported by WebOS include Amazon Prime, Sling TV, Netflix, Hulu, Vudu, Disney Plus, Apple TV, and Paramount Plus. Music streaming supported by WebOS includes Pandora, Amazon Music, Spotify, Plex, Apple Music, and more.
For connectivity options, this impressive TV has four HDMI 2.1 ports that support 4K at 144Hz, plus three USBs, RF tuner, optical digital audio output, Wi-Fi, and Bluetooth. Additionally, one of the HDMI ports supports ARC/eARC – which is fantastic for users with an AVR or soundbar who don't like to use more than one remote.
Furthermore, the C1 comes with the amazing LG motion-controlled Magic Remote powered by two AA batteries. It feels sleek and great when holding in hand; it's also Bluetooth-enabled and has a built-in microphone for voice command. The C1 also has the new Alpha a9 Gen 4 processor, cementing it as one of the best 55 inch TV to buy in 2023.
There are few cons for the C1 except the lack of HDR10+ (it supports HDR 10). The stunning all-glass front screen could also be an issue due to its highly reflective nature.
Still, this is one of the best 55-inch TV worth buying this year – for the excellent features, top-tier performance, and price point.
Pros
Beautiful 4K/HDR picture
Best-in-class gaming features optimized for performance
Impressive HDMI 2.1 connectivity
Fantastic WebOS
Steller contrast and off-angle image
Cons
Some apps missing in LG's webOS
Sound quality may need some tweaking
No HDR10+
Specifications
Screen size: 55-inch | Resolution: 4K | Panel type: OLED | Smart platform: webOS | Dimensions: 1228 x 706 x 46.9 mm | HDR support: Dolby Vision, HDR10, HLG | Dolby Atmos: Yes | Native refresh rate: 120Hz | eARC support: Yes | Color: DCI-P3 color space/10-bit chroma resolution | Processor: a9 Gen 4 AI Processor 4K | Auto Low Latency Mode (ALLM): Yes | Variable Refresh Rate (VRR): Yes | More features: Game Optimizer, Filmmaker Mode, Free Sync, G-Sync, Alexa, Google Assistant, Apple AirPlay 2
---
Best 55-inch budget TV for the money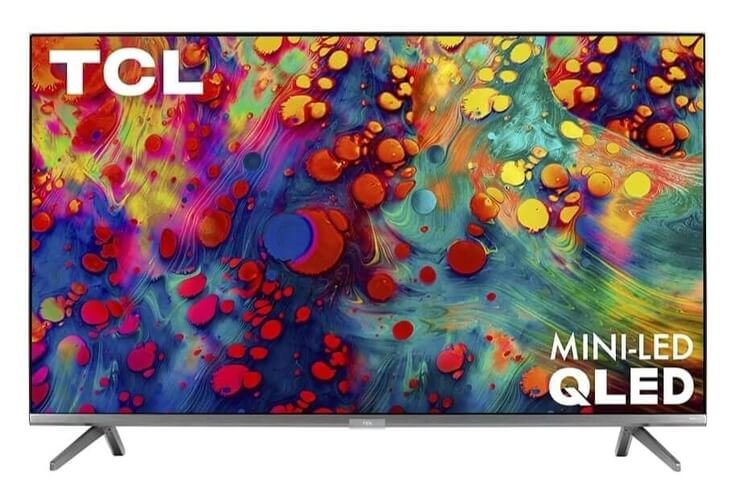 Review
The TCL 6-Series Roku TV (R635) 55-inch is a budget-friendly TV that strikes the perfect balance between performance and price. There are very few TVs that can match the TCL 6-Series QLED (55R635) when it comes to affordable premium TV. The smart TV experience, picture quality, and value you get for the money is jaw-dropping compared to the competition.
The 55R635 top feature is the mini-LED backlighting in addition to QLED, producing some of the best HDR performance on an OLED display with great color and brightness. The TV also has one of the best implementations of Roku TV, including an easy-to-use voice-enabled remote with a built-in microphone.
The TCL 6-Series design is slightly chunky, similar to past TCL designs, measuring 2.8 inches thick, but does narrow down to 1 inch thick around the outer bezel.
Avid gamers will be glad for the THX Certified Game Mode, designed to enhance your gaming experience. The amazing settings and unique array of features in the THX Certified Game Mode makes the TLC 6-Series one of the best gaming TVs around, even for upcoming consoles like the Xbox Series X and the PS5. There is also support for all the gaming-oriented features typically associated with HDMI 2.1 connectivity, like Variable Refresh Rate (VRR) and Auto Low Latency Mode (ALLM).
Overall, for the best 55 inch TV, the TCL 6-Series Roku TV (R635) is the best value for money, delivering plenty of features and fantastic picture quality, plus support for next-gen gaming consoles.
Specifications
Model number: 55R635 | Resolution: 4K (3,840 x 2,160) | Screen: 55 inches | Refresh Rate: 120 Hz | Display: Mini-LED, full-array local dimming (up till 240 LED zones) | HDR: HDR10, HLG, and Dolby Vision | Dolby Atmos: Yes, including HDMI eARC | Audio: 2x 8-watt | Refresh Rate: 120 Hz | Smart TV Software: Roku TV 8.0 | Ports: 4 HDMI, 1 USB | Color: DCI-P3/10-bit | Weight: 41.9 pounds (w/o stand) | Size: 48.3 x 28.1 x 2.8 inches (w/o stand) | More features: Variable Refresh Rate (VRR, from 48 Hz to 120 Hz), Auto Low Latency Mode (ALLM)
---