We may earn a commission for purchases using our links. Learn more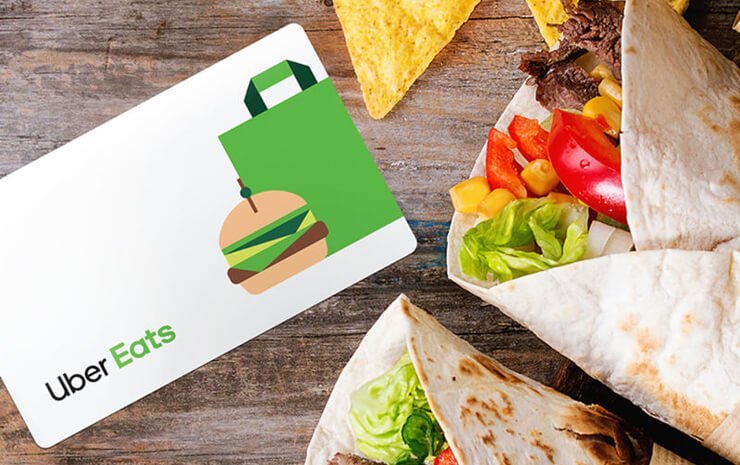 Many people know Uber as a ride-hailing company, but another very popular and useful venture from them is Uber Eats – a food delivery service that acts as a platform between you and thousands of food companies and restaurants, ensuring your next meal order gets delivered right at your doorstep.
While you can pay for your meals with a credit or debit card through the app, you can also pay using Uber Eats gift cards. Uber Eats gift cards are available in $200, $100, $50, and $25, and they can be received via text or email.
It's worth noting that any gift card you receive and add to your account cannot be transferred to another account no matter the amount left on it. Once you receive an Uber Eat gift card and add it to your account, it becomes tied to that account. Additionally, you can't refill a gift card, but you can add gift card credits worth up to $1000 to your account.
Once you're ready to redeem your gift card, make sure you have the latest version of the Uber Eats app and follow the simple steps below:
How to use Uber Eats gift card to pay for orders
1. Open the Uber Eats app.
2. Tap on the Account tab located at the bottom-right corner of your screen.
3. Select Wallet from the list of options.
4. Tap Add payment method.
5. Select the Gift card option.
6. Enter your gift card pin/gift code in the PIN/gift code box.
7. Select Add.
8. That's it! The final step is to select "Gift Card" as your payment method on your order's payment page.
---
Get the best tech deals, product advice and more! Sign up for our Newsletters and follow us on Facebook, Twitter, LinkedIn, Flipboard, Pinterest, and reddit.
---
About King Osaghae
King Osaghae is a technology researcher and writer who's been writing about tech-related topics and trends since 2018. He is the managing editor at TechZerg, meaning that he oversees all the articles TechZerg produces.
---