We may earn a commission for purchases through links on our site. Learn more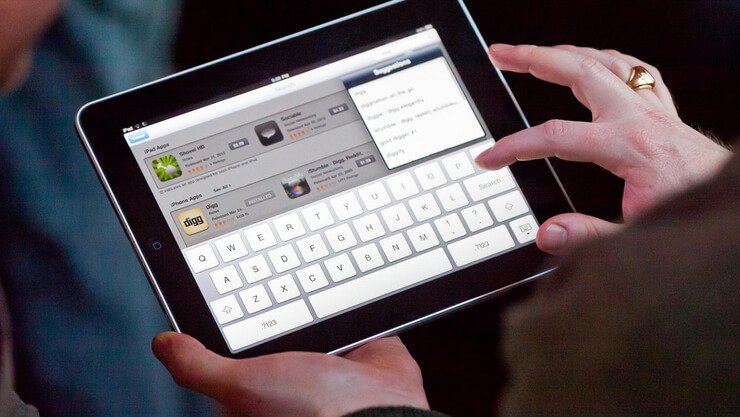 The iPad has an Autocorrect feature that automatically correct typos for you. It can either be a blessing or a curse depending on your writing style.
Yes, it helps fix misspelled words and improve your typing, especially considering typing with an on-screen keyboard might feel different from an actual keyboard.
The tool uses an extensive built-in dictionary to determine grammar and spelling errors, and it often replaces words that are already spelled correctly with what it deems to be the proper spelling.
If you feel the autocorrect feature on your iPad has become a liability that interrupts your typing flow, you can turn it off with just a few taps.
Here's how to disable it.
How to turn off autocorrect on iPad
1. On your iPad's home screen, tap the "Settings" icon.
2. In the left pane menu, tap General.
3. Tap Keyboard.
4. On the keyboard settings menu that open up, toggle off Auto-Correction.
You have successfully disabled autocorrection on your iPad. You can turn off other options on the same keyboard settings menu, which rarely causes the same annoyance as autocorrect, such as Auto-capitalization, Check Spelling, Enable Caps Lock, and more.
If you wish to re-enable the autocorrect feature on your iPad, simply follow the same steps as above.
If you found this article helpful, you can help support TechZerg by shopping on Amazon. You may also want to check out our how-to guides as well as more helpful articles below.
Sign up for our Newsletter to get the best tech deals, product advice, helpful tips, and more! Follow us on Facebook, Twitter, LinkedIn, and Reddit.
---
About King Osaghae
King Osaghae is a technology researcher and writer who's been writing about tech-related topics and trends since 2018. He covers everything tech from computers to cameras to online business software. He is the managing editor at TechZerg, meaning that he oversees all the articles TechZerg produces.
---