We may earn a commission for purchases through links on our site. Learn more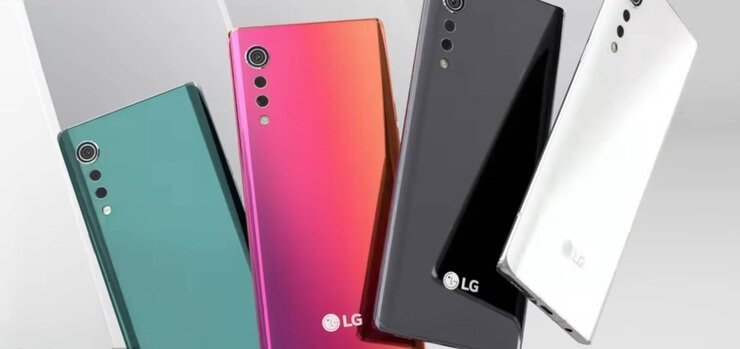 To capture a screenshot on your LG phone, press the power and volume down buttons simultaneously. You can find and view the screenshot in your smartphone's photo gallery.
---
Screenshots are useful for saving and sharing what's showing on your phone. You can use them to capture an error message and share it with your company's support department for troubleshooting feedback. You can also use them to snapshot a tweet before they disappear or share what your current work screen looks like with your colleagues based in another location.
If you are using an LG smartphone but can't figure out how to take a screenshot with it — don't worry; this article will guide you on what to do.
One thing you should know is that the process for taking a screenshot on an LG smartphone is simple, no matter which LG phone you have.
Here are two easy methods to screenshot on LG and how to find and view your screenshots.
How to take a screenshot on an LG phone
1. Go to the content you want to screenshot.
2. Press and hold the Power button and the Volume Down button at the same time for a few seconds.
3. You will hear a camera flash indicating you've successfully taken a screenshot.
How to take a screenshot on an LG phone using Google Assistant
The second method for taking a screenshot on an LG phone is with Google Assistant. If you've got an LG phone that has one like the LG G8 or another model, then you can use this method to take screenshots on your LG smartphone.
1. Go to the content you want to screenshot.
2. Launch Google Assistant by using voice command (default is OK, Google).
3. Say Take a screenshot. Google Assistant will oblige and take a screenshot of your screen underneath its overlay.
4. Google Assistant will not automatically save the screenshot. You'll either need to save to Drive, upload to Photos, or choose another option to share it.
Where to find and view screenshots on an LG phone
Once you've taken your screenshots, you need to know where they are saved and how to view them.
To find and view screenshots on an LG smartphone, Open your Camera app > and Photo Gallery.
Phones manufacturers like LG are beginning to create separate folders for screenshots on newer smartphones to help keep your photo galleries clean and easy to navigate. If you can't find your screenshot in your main photo gallery, it may have been saved to a different folder labeled "Screenshots."
Once you've found and view your screenshots, you can easily share them via social media, email, or send it as an attachment in a text, or any program that supports image sharing.
If you found this article helpful, you can help support TechZerg by shopping on Amazon. You may also want to check out our how-to guides as well as more helpful articles below.
Sign up for our Newsletter to get the best tech deals, product advice, helpful tips, and more! Follow us on Facebook, Twitter, LinkedIn, and Reddit.
---
About King Osaghae
King Osaghae is a technology researcher and writer who's been writing about tech-related topics and trends since 2018. He covers everything tech from computers to cameras to online business software. He is the managing editor at TechZerg, meaning that he oversees all the articles TechZerg produces.
---