We may earn a commission for purchases through links on our site. Learn more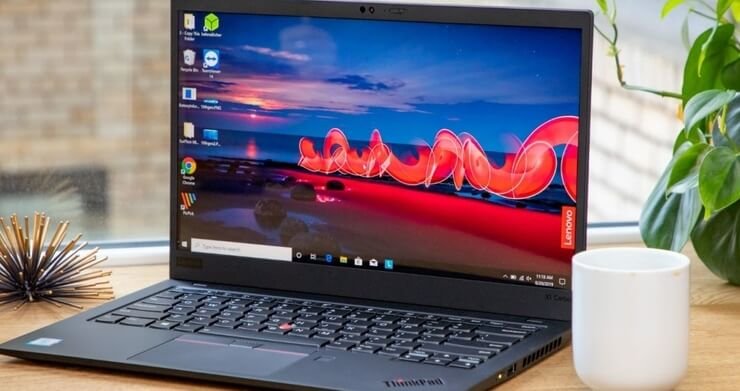 There are plenty of ways to screenshot on a Lenovo computer. This article will guide you on how to take a screenshot on a Lenovo laptop or computer running Windows 10, and a simple screenshot method that works for Lenovo computers not running windows 10, just with an extra step. The process is simple on Lenovo tablets.
---
Taking a screenshot of your computer or tablet screen can be handy in so many ways. You can use it to illustrate to friends or colleagues the step-by-step of doing specific tasks. You can also use it to save an informational webpage for future reference or capture a social media post such as a tweet you think will disappear at any moment.
There are different methods of capturing your screen, depending on the laptop, computer, or tablet you are using.
Lenovo has a few different ways to take a screenshot, some of which only works using Windows 10, and some that work with other versions of Windows.
How to screenshot on Lenovo using Windows 10
1. Go to the page you want to screenshot.
2. Press and hold the Windows key, then press the PrtSc key. Your Lenovo computer screen will dim for a second, indicating the image on your monitor has been captured. The screenshot will be saved to your Files in a subfolder named "Screenshots."
If you would like to highlight or mark up parts of the screenshot, you can use the other method below:
The other way to take a screenshot on a Lenovo Windows 10 computer is to press and hold the Windows key, then press W on your keyboard. A sidebar menu will show up on the right of your screen. Select ScreenSketch from the menu. You can make edits or markups to the screenshot — after you're done, click Save.
How to screenshot on Lenovo without Windows 10 (other versions of Windows)
This method works great if you have a Lenovo laptop or computer that uses other Windows versions instead of Windows 10. It requires just three steps but uses the functionality of the Print Screen key.
1. Go to the page you want to screenshot.
2. Press the PrtSc key on your keyboard. The screenshot image will automatically be copied to your clipboard.
3. Open the Paint application on your computer, and paste the screenshot image by pressing Ctrl + V or right-click your mouse and click Paste from the options. To open Paint, type Paint into the search bar at the bottom-left on your screen and click Paint from the search result to open it.
4. Edit and mark up the image using tools options within Paint. Click Files on the top-left and click Save to save the screenshot to your files.
How to screenshot on Lenovo tablet
Taking a screenshot on a Lenovo tablet is a simple process that requires using the Power button and Volume down button combo.
1. Navigate to the page you want to screenshot.
2. Press and hold the Power button and Volume down button at the same time for a few seconds until you hear the camera shutter snap, confirming the screenshot has been taken.
The screenshot will automatically be saved to the screenshot subfolder in the "Gallery" application or "My Files." To share the screenshot image, touch and hold it for sharing options within the top-right of the screen.
If you found this article helpful, you can help support TechZerg by shopping on Amazon. You may also want to check out our how-to guides as well as more helpful articles below.
Sign up for our Newsletter to get the best tech deals, product advice, helpful tips, and more! Follow us on Facebook, Twitter, LinkedIn, and Reddit.
---
About King Osaghae
King Osaghae is a technology researcher and writer who's been writing about tech-related topics and trends since 2018. He covers everything tech from computers to cameras to online business software. He is the managing editor at TechZerg, meaning that he oversees all the articles TechZerg produces.
---