We may earn a commission for purchases through links on our site. Learn more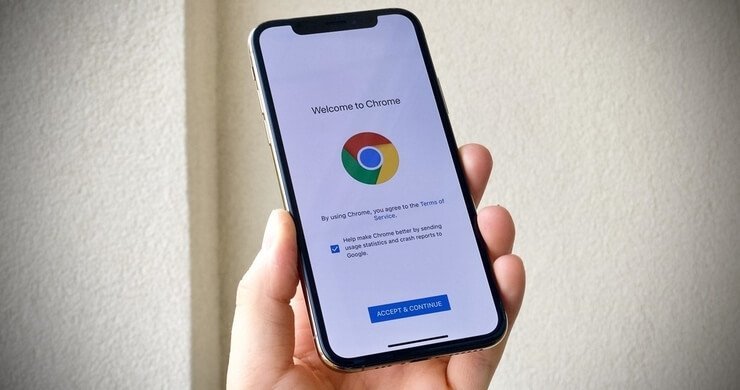 Apple has been producing the iPhone and iPad for over a decade, but it's only allowed Safari as the default browser until now.
Starting with the iOS 14 and iPadOS 14, users can change the default Safari browser to any third-party option of their choice like Google Chrome, Mozilla Firefox, or Microsoft Edge. Also, users can change the default Apple's native Mail app to a third-party alternative.
This has been one of the most long-awaited features of Apple's operating system in years, especially for Google Chrome fans that would like to switch and use Chrome as their default browser.
Here's how to fully replace Safari and set Google Chrome as the default browser on your iPhone. Note that this will only work if you have iOS 14, or iPadOS 14 installed.
How to set Google Chrome as the default browser on your iPhone & iPad
1. First, Download the latest version of Google Chrome from the App Store or update it if you already have it.
2. Open your iPhone Settings app.
3. Scroll down through the list of your apps and select Chrome.
4. Tap the Default Browser App tab.
5. Tap Chrome. A checkmark will appear on the right next to it, with Safari checked off.
Google Chrome is now your default iPhone browser. Any app that tries to open a web page will open in Chrome as the default browser instead of Safari.
To easily open Chrome later and never lose it, add it to the dock on your phone.
How to add Chrome to your iPhone's dock
If your dock is full, then you need to free up space. To do that, touch and hold on an app icon until a pop-up appears. Select Edit Home Screen in the pop-up. Drag the app up or out of the dock and release it on the home screen.
To add chrome to your dock, tap and drag the Chrome app down or into the dock and release it. Next, tap Done in the upper-right of the screen.
If you found this article helpful, you can help support TechZerg by shopping on Amazon. You may also want to check out our how-to guides as well as more helpful articles below.
Sign up for our Newsletter to get the best tech deals, product advice, helpful tips, and more! Follow us on Facebook, Twitter, LinkedIn, and Reddit.
---
About King Osaghae
King Osaghae is a technology researcher and writer who's been writing about tech-related topics and trends since 2018. He covers everything tech from computers to cameras to online business software. He is the managing editor at TechZerg, meaning that he oversees all the articles TechZerg produces.
---