We may earn a commission for purchases through links on our site. Learn more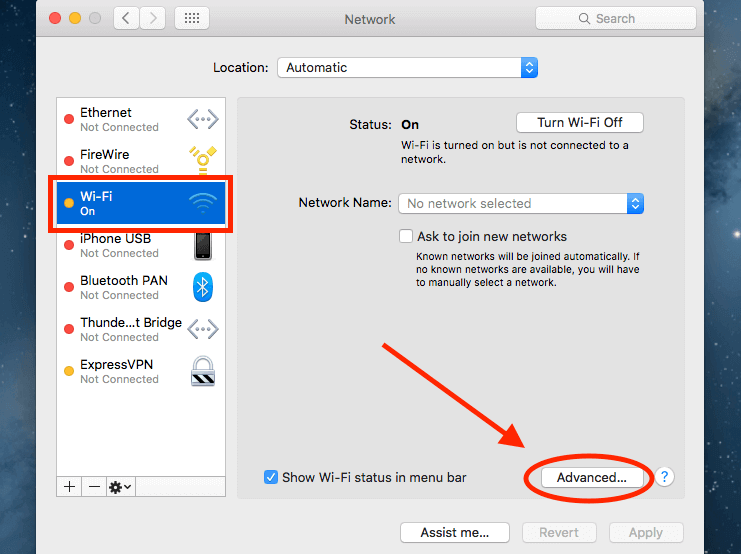 ---
You can find the MAC address on your Mac computer by going through the System Preferences.
To view the MAC address, navigate to the advanced section of your Wi-Fi network.
---
Using a Windows computer instead? Here's how to find MAC address on Windows 10.
What is a MAC address?
MAC is an acronym that stands for Media Access Control — a twelve-digit alphanumeric code unique to every network-compatible device, whether it's an Android, Windows, or Apple device. It's mostly used to monitor network connectivity and access control.
Mac addresses can also be handy for troubleshooting network issues or installing a new hardware such as a router. Here's how to find your MAC address:
Six easy steps to find MAC address on a Mac computer
1. Click the Apple icon in the top left.
2. Select System Preferences.
3. Select Network.
4. From the left menu, select the Wi-Fi network to which you are currently connected.
5. Click Advanced in the bottom right.
6. Click the Hardware tab. That's your MAC Address right there listed at the top of the window!
If you found this article helpful, you can help support TechZerg by shopping on Amazon. You may also want to check out our how-to guides as well as more helpful articles below.
Sign up for our Newsletter to get the best tech deals, product advice, helpful tips, and more! Follow us on Facebook, Twitter, LinkedIn, and Reddit.
---
About King Osaghae
King Osaghae is a technology researcher and writer who's been writing about tech-related topics and trends since 2018. He covers everything tech from computers to cameras to online business software. He is the managing editor at TechZerg, meaning that he oversees all the articles TechZerg produces.
---