We may earn a commission for purchases through links on our site. Learn more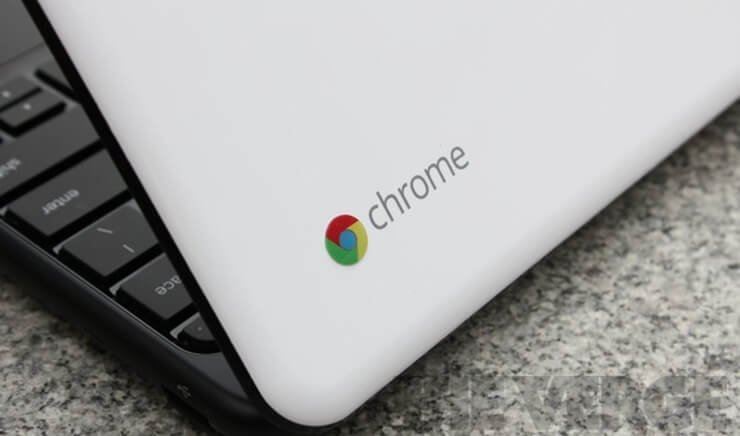 ---
In order to join a restricted wireless network, you may need to find the unique MAC address of your Chromebook.
The process for finding MAC address is the same for all ChromeOS devices (Toshiba, Lenovo, Google, HP, Samsung, Dell, Acer, etc.).
---
What is a MAC address?
MAC (Media Access Control) address is a unique network interface identifier assigned to all network devices such as your Chromebook. It's composed of twelve characters, which include both numbers, letters, and colons.
What is a MAC address used for?
MAC address is primarily used to enable devices access the internet. Knowing your MAC address is essential if your network has security features set up to block new or untrusted connections — you might need to provide your Chromebook's MAC address to the network administrator before you can connect to the web.
Finding the MAC address on your Chromebook is easy with just a few clicks.
How to find your Chromebook's MAC address in the About System page
There are three ways to find your Chromebook's MAC address. The first method is through your system settings:
1. Open the Google Chrome browser.
2. Enter chrome://system in the address bar and press Enter on your keyboard. This will open your Chromebook's About System Information Details.
3. Scroll down and select Expand next to iconfig.
4. If you are connected to the internet over Wi-Fi, look in the wlan0 section. Your Chromebook's wireless MAC address is listed next to ether. If your Chromebook has an Ethernet port, you will see your wired MAC address in the eth0 section.
How to find Mac address on Chromebook from the Welcome screen
If you haven't set up your Chromebook, you can find your MAC address from the welcome screen. Just below the "Select your language" and "Select your keyboard" drop-down menus, you will see a "Select a network" menu. Expand the Select a network menu to see both the wired and wireless MAC addresses.
How to find MAC address from the Chromebook shelf ( and find your IP address, as well)
Finally, the third and final method to find your MAC address, you can also view your IP address right in the same panel.
1. Select the time in the bottom-right of your screen.
2. Select your Wi-Fi network in the window that pops-up.
3. Select Network at the top of the window.
4. You'll see both your Chromebook's MAC and IP address. Your MAC address is labeled Wi-Fi.
If you found this article helpful, you can help support TechZerg by shopping on Amazon. You may also want to check out our how-to guides as well as more helpful articles below.
Sign up for our Newsletter to get the best tech deals, product advice, helpful tips, and more! Follow us on Facebook, Twitter, LinkedIn, and Reddit.
---
About King Osaghae
King Osaghae is a technology researcher and writer who's been writing about tech-related topics and trends since 2018. He covers everything tech from computers to cameras to online business software. He is the managing editor at TechZerg, meaning that he oversees all the articles TechZerg produces.
---