We may earn a commission for purchases through links on our site. Learn more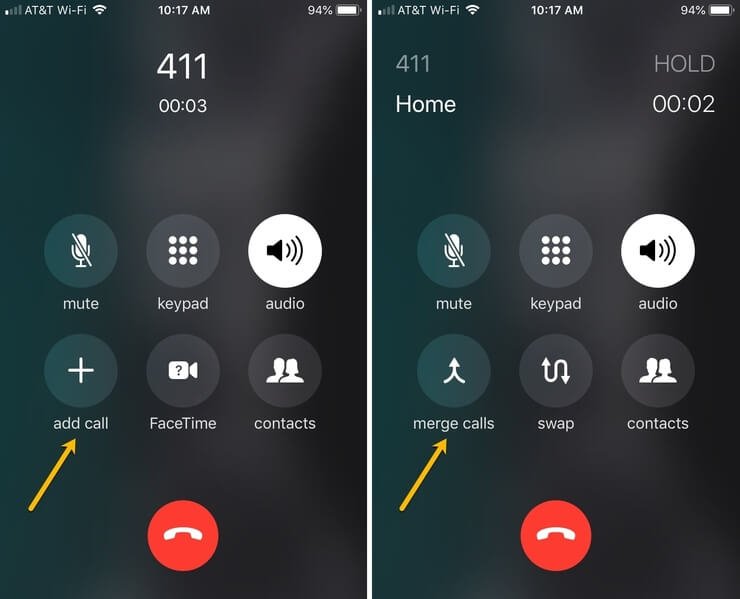 You might not know this, but you can make a conference with your iPhone by simply using a conference call feature in the iPhone Phone app. However, the number of participants at any given time is limited to five (including yourself).
The process of starting a conference call on your iPhone is easy and straightforward. You start by making a call, then put the caller on hold. Tap add call to make another call and then merge both calls. Repeat the process to add other participants.
How to make a conference call on an iPhone
1. Start the "Phone app" and call your first participant in the normal way.
2. Tell your first call recipient that they'll be briefly placed on hold while you call in the next person.
3. Tap add call.
4. Call the next participant, either through your list of contacts or tap any of the icons at the bottom of your screen such as "Favorites," "Recent," "Contacts," or "Keypad" – to make the call.
5. Tap merge calls to combine participants into a single conversation.
6. To add more people to the call, just repeat the process. Tap "add call" > put the call on hold > make another call > merge both calls. You can do this for a total of five participants, including yourself.
The process is generally the same on all major cellular carriers but might slightly vary. For example, after placing the first caller on hold, and you don't see an "add call" button, simply call the next participant using your keypad and tap "merge calls" to combine them.
Tips to manage a conference call on an iPhone
During a conference call, you can drop a call or speak privately with a specific participant. To do that, tap the blue colored 'i' located at top-right next to the caller's name. You'll be shown a list of participants on the conference call with two buttons that reads "End" and "Private." Click on End if you want to hang up the caller or Private to speak with the caller privately.
You can also add a new caller to an ongoing conference call by tapping Hold & Accept and then tap merge calls.
If you found this article helpful, you can help support TechZerg by shopping on Amazon. You may also want to check out our how-to guides as well as more helpful articles below.
Sign up for our Newsletter to get the best tech deals, product advice, helpful tips, and more! Follow us on Facebook, Twitter, LinkedIn, and Reddit.
---
About King Osaghae
King Osaghae is a technology researcher and writer who's been writing about tech-related topics and trends since 2018. He covers everything tech from computers to cameras to online business software. He is the managing editor at TechZerg, meaning that he oversees all the articles TechZerg produces.
---