We may earn a commission for purchases through links on our site. Learn more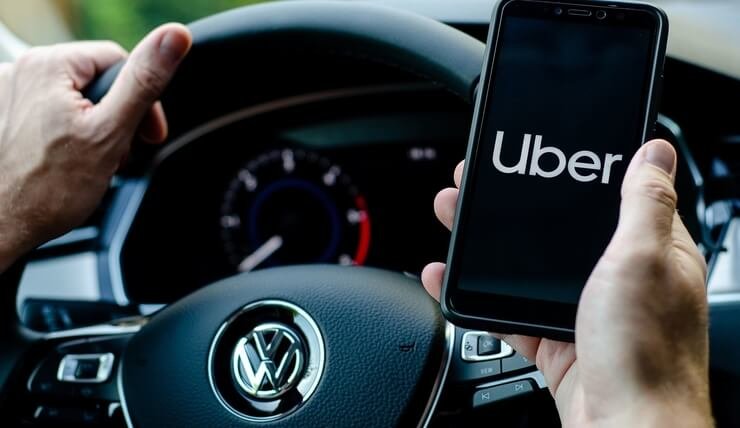 You can delete your Uber account for good if you no longer want to use the service – either through the mobile app or Uber's help page on a web browser.
---
Uber is one of the biggest rideshare services that has made moving from one location to another easier than ever. With a presence in more than 80 countries, you can easily book a ride within minutes.
However, not everyone likes their policies, such as how they treat their drivers. Or, maybe you just got fed up with the constant controversies from the company. Or, you've decided to become a driver, not a rider. Regardless, if you want to cut ties with Uber and no longer want to use the app, we'll show you how to do it through Uber's mobile app (Android or iPhone) or via Uber's help page on any web browser of your choice.
How to delete your Uber account through the mobile app
1. Launch the Uber app on your phone (be sure you're signed into your account).
2. In the upper-left of your screen, tap the three-dotted horizontal "menu icon."
3. Tap Setting from the list of menu options.
4. Tap Privacy.
5. Tap Delete Your Account (appears in red text) located at the bottom of your screen.
6. Uber will ask you to re-enter your Uber account password to verify your identity. Enter it and tap Verify.
7. Uber will then send you to a page that tells you your account will be deactivated and deleted in 30 days. The 30 days before deletion will be available for a chance to reactivate your account should you change your mind – after which it will be deleted entirely from Uber servers. Tap Continue to proceed with the deletion.
8. This part is optional. Uber will ask you to share why you want to delete your account. If you don't want to, just tap Cancel.
9. Uber will ask you again if you are sure you want to delete your account. Tap Delete to confirm your decision. You will then receive a message letting you know that your account has been deactivated.
Again, you have up to 30 days to reactivate it should you change your mind. If you log in within these 30 days, Uber will reactivate your account with all its details intact.
How to delete your Uber account through its help page on a web browser
1. Go to "delete Uber account help page" on your web browser.
2. Scroll down and click/tap Sign In To Get Help. Skip to step 4 if you already signed in.
3. Enter your Uber email address or phone number.
4. Click/tap Next.
5. Enter your Uber's account password and click/tap Next. If you've never signed into your Uber account on your web browser before, you might need to verify your account via text.
6. Once you're logged in, it will take you to the "I was unable to delete my account" screen where you can share the reason you want to delete your account.
7. Click/tap Submit.
A representative from the Uber support team will eventually reach out to you through your email.
If you found this article helpful, you can help support TechZerg by shopping on Amazon. You may also want to check out our how-to guides as well as more helpful articles below.
Sign up for our Newsletter to get the best tech deals, product advice, helpful tips, and more! Follow us on Facebook, Twitter, LinkedIn, and Reddit.
---
About King Osaghae
King Osaghae is a technology researcher and writer who's been writing about tech-related topics and trends since 2018. He covers everything tech from computers to cameras to online business software. He is the managing editor at TechZerg, meaning that he oversees all the articles TechZerg produces.
---