We may earn a commission for purchases through links on our site. Learn more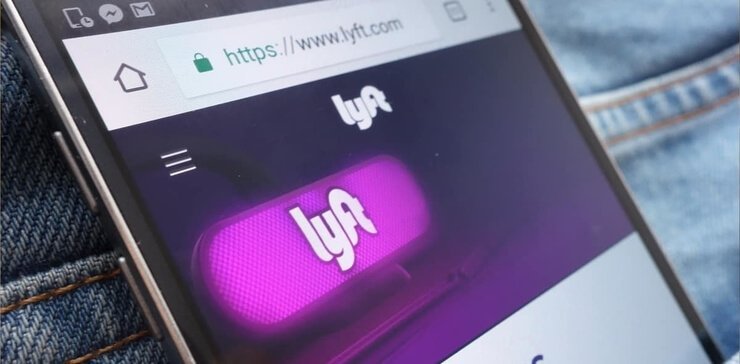 Deleting your Lyft account completely is not possible, as per the company's privacy policy. When you delete your account, you only deactivated it – that means Lyft will still retain some of your information.
The policy has not gone down well with many users who would like to terminate their account whenever they choose to go. Although Lyft stated they do not own the data and that users retain full ownership.
But on the bright side, it can be helpful if you decide to reactivate your account down the line – your Lyft account information will remain intact as you left it. All you just need to do is sign-in, and you are back on Lyft.
Deleting your Lyft account is simple and can be done either through a web browser or the Lyft mobile app. We'll show you how to delete it on both.
How to delete your Lyft account on a web browser
Follow the steps below if you prefer to delete your Lyft account through a web browser rather than the mobile app:
1. Go to this Lyft support page.
2. Enter the email address, and phone number associated with your account.
3. Select the What do you need help with.
4. From the drop-down menu, Choose between I'm a passenger or I'm a driver.
5. Select Profile and Account Settings.
6. Select Delete My Account.
7. Lyft will ask you to write why you're deleting your account. Enter your reason.
8. Select Submit.
How to delete your Lyft account on the app
1. Open the app and sign into your account (if not already signed in)
2. Tap the "three bars" to open up Lyft menu.
3. Select Help from the menu.
4. Tap Profile and account settings.
5. Tap Delete My Account.
You'll receive a message confirming that Lyft will delete your account
If you found this article helpful, you can help support TechZerg by shopping on Amazon. You may also want to check out our how-to guides as well as more helpful articles below.
Sign up for our Newsletter to get the best tech deals, product advice, helpful tips, and more! Follow us on Facebook, Twitter, LinkedIn, and Reddit.
---
About King Osaghae
King Osaghae is a technology researcher and writer who's been writing about tech-related topics and trends since 2018. He covers everything tech from computers to cameras to online business software. He is the managing editor at TechZerg, meaning that he oversees all the articles TechZerg produces.
---