We may earn a commission for purchases through links on our site. Learn more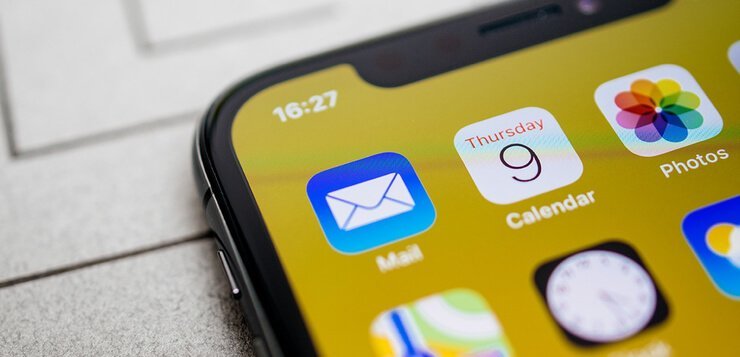 Apple has never allowed users to change the default built-in email app on the iPhone and iPad. But all that changed starting with the new update, iOS 14, launched on September 16, 2020. Users can now change their default email app from Apple's Mail app to third-party email apps, including Outlook and Gmail. This is an excellent option for users who very much prefer Gmail instead of Mail.
Before this new update from Apple, if you want to perform an email task, your iPhone will open the in-built Mail app. But with this new update, your iPhone will open emails in the new app you set as your default.
As of writing, iOS 14 supports the following mail apps: Outlook, Gmail, Hey, and Spark, with more added in the future.
Before you can change the default email app on your iPhone, make sure you're running iOS 14 or higher. To find out, go to Settings > General >About. If it doesn't indicate running iOS 14 or higher, open Settings > General > Software Update. To change the default email app on your iPhone, follow the steps below:
How to change the default email app on an iPhone with iOS 14
1. Open the Settings app.
2. Scroll down to the list of your apps and locate the third-party mail app you want to use as the default. For example, Gmail.
3. Tap the "Gmail" icon
4. Tap Default Mail App.
5. You will see a list of all the possible default mail apps that Apple currently supports. If you've installed an app and it's not on this list, that means it's not supported yet. From the list of options, Tap the mail app you want to use as your default app.
That's it. You now have a new default mail app. From now on, when you want to perform any email task, your iPhone will use the default app you've selected. If you later want to change back to Mail or any other third-party mail app, just follow the same step above.
If you found this article helpful, you can help support TechZerg by shopping on Amazon. You may also want to check out our how-to guides as well as more helpful articles below.
Sign up for our Newsletter to get the best tech deals, product advice, helpful tips, and more! Follow us on Facebook, Twitter, LinkedIn, and Reddit.
---
About King Osaghae
King Osaghae is a technology researcher and writer who's been writing about tech-related topics and trends since 2018. He covers everything tech from computers to cameras to online business software. He is the managing editor at TechZerg, meaning that he oversees all the articles TechZerg produces.
---