We may earn a commission for purchases through links on our site. Learn more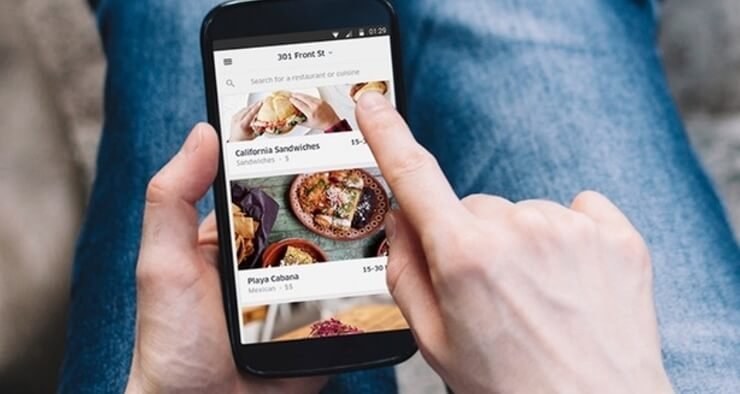 Uber Eats, along with other food delivery services, has made life very easy when it comes to ordering food online. All you have to do is place your order, get an estimated delivery time, and your meal gets delivered within minutes in most cases. And because of how quickly things can sometimes be when ordering food online, it's easy to make mistakes.
There are plenty of reasons you may want to cancel your Uber Eats order, such as forgetting to add an item to your cart or a last-minute change of mind. It's possible to cancel and get a refund, but only if you cancel before the restaurant accepts your order. In most cases, meal orders are usually accepted within a minute. So if you need to cancel an Uber Eats order, you have to be quick.
How to cancel an order on the Uber Eats app
1. Launch the Uber Eats app.
2. Tap the Orders tab located in the bottom menu of the app.
3. Tap Upcoming to see your existing orders.
4. Locate the order you want to cancel and tap Cancel Order.
5. A pop up will appear requesting that you confirm your action, plus a warning that you may not be eligible for a refund (if the restaurant has started preparing your order).
6. Tap Cancel Order to confirm.
How to cancel an Uber Eats order on the Uber app
1. Launch Uber app on your phone.
2. Tap Order food.
3. Tap your "Profile icon" located in the upper-left.
4. Tap Orders from the list of options.
5. Your most recent order will appear first on the list. Scroll down and Tap Cancel Order (appears in red text).
6. Confirm your cancellation in the pop up that appears.
If you found this article helpful, you can help support TechZerg by shopping on Amazon. You may also want to check out our how-to guides as well as more helpful articles below.
Sign up for our Newsletter to get the best tech deals, product advice, helpful tips, and more! Follow us on Facebook, Twitter, LinkedIn, and Reddit.
---
About King Osaghae
King Osaghae is a technology researcher and writer who's been writing about tech-related topics and trends since 2018. He covers everything tech from computers to cameras to online business software. He is the managing editor at TechZerg, meaning that he oversees all the articles TechZerg produces.
---