TechZerg is reader supported. When you purchase through links on our site, we may earn a commission.
Finding your Amazon profile link is necessary if you wish to share your Amazon information, such as your shopping taste, reviews, and personal opinions concerning various products and services on Amazon. Although your Amazon profile page is open to the public, all your personal information is private by default.
To get your Amazon profile link, there are a few steps you need to know, including how to share your Amazon profile link.
How to find your Amazon profile link
Follow the steps below to find the link to your Amazon Profile Page:
Step 1
From your preferred browser, go to Amazon.com (opens in a new tab).
Step 2
From the drop-down menu of your "Account & Lists," click "Account." You will be directed to Your Account page.

Step 3
Scroll down to "Ordering and shopping preferences." From the list of options, click "Your Amazon profile."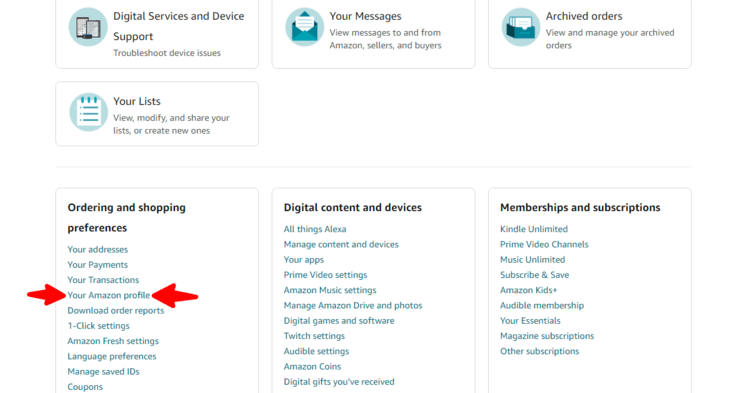 Step 4
Copy the link (URL) from your browser to share your Amazon profile link with others.

How to create an Amazon profile
To share your Amazon profile link, you will need to complete your profile.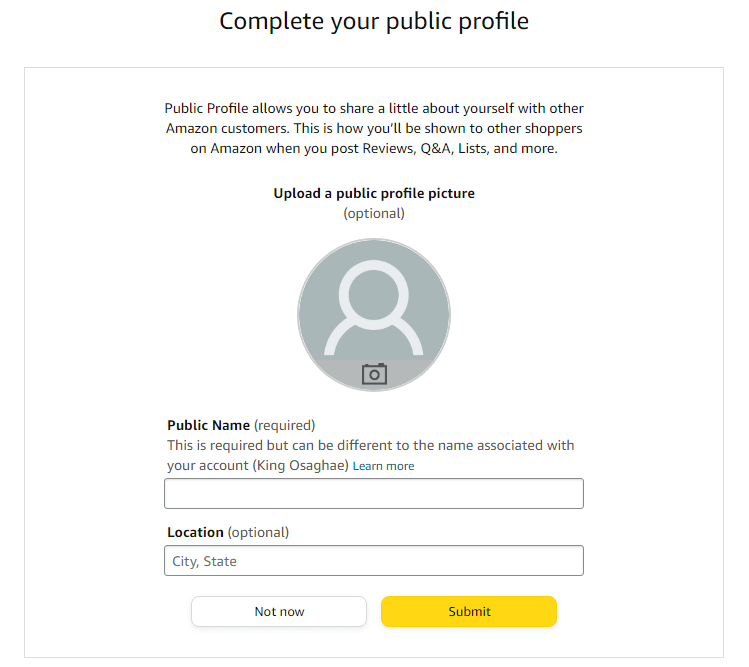 First, you need to enter your name if you have not done so already. Next, add your location (optional), such as your city and state. You can also make your profile more personal by adding a profile picture, although this is also optional. Click "Submit." You have now created your Amazon profile!
How do I personalize my Amazon profile link?
Unfortunately, you cannot personalize your amazon profile link. Amazon does not have that option yet. However, if you sell on Amazon, you can create a "friendly URL."
Is it safe to share your Amazon public profile link?
Yes, it's safe to share your amazon profile link. Sharing your Amazon link does not pose any threat because, by default, Amazon will not share your personal information with others except your username.