We may earn a commission for purchases through links on our site. Learn more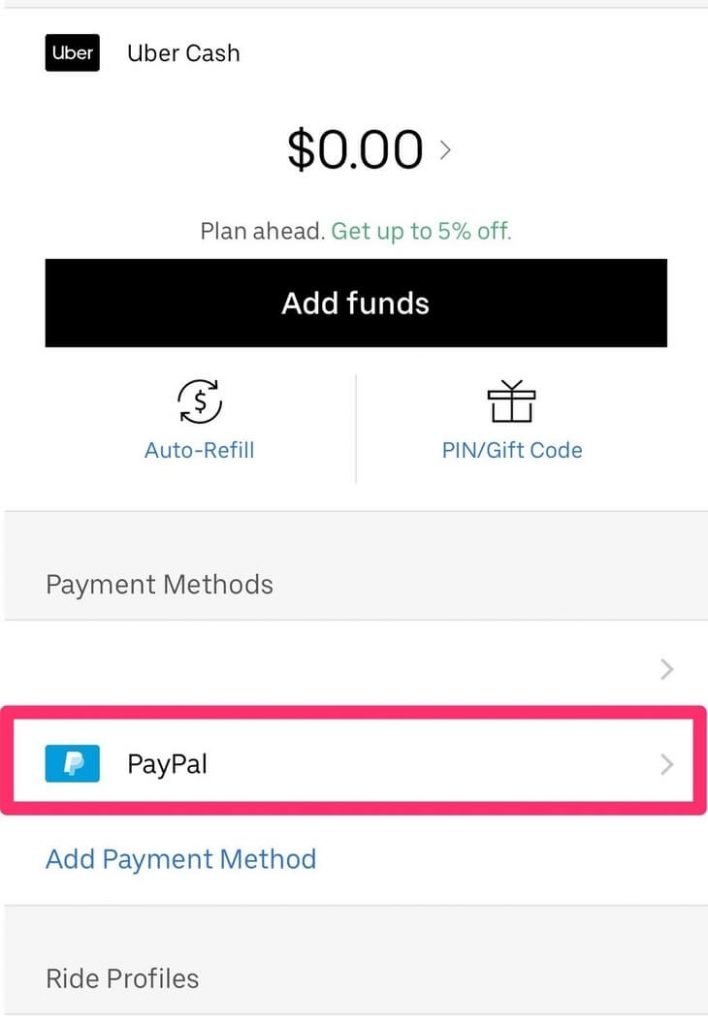 Uber fully integrated PayPal as a form of payment in 2013, allowing users to pay for rides using PayPal.
Since launching in 2009, Uber has become an increasingly popular option to traditional taxicabs, with convenience been the key driver of that growth. Unlike traditional taxis, you don't need cash to pay for rides.
The flexibility of payment options is an appealing feature for many users, with PayPal being one of the most popular payment methods. The partnership between Uber and PayPal has continued to grow, with PayPal now Uber's primary payment partner both here in the US and Australia. Other countries where Uber accepts PayPal include Canada, Mexico, Uk, Austria, Switzerland, Sweden, Singapore, New Zealand, Isreal, Hong Kong, Greece, France, Germany, Ireland, Netherlands, Italy, Belgium, and counting.
You don't have to repeatedly log into PayPal every time you want to pay for a ride. You can seamlessly pay on the Uber app with just a few taps. First, make sure PayPal is available in your country. You also don't need to have a credit card as PayPal allows you to use your checking account.
Linking your PayPal account to your Uber account can be easily done through the "Payment " tab.
How to link your PayPal account to your Uber account
1. Open the Uber app on your phone.
2. Tap the three horizontally stacked "Menu" button located on the top-left.
3. Tap Payment.
4. Select Add Payment Method.
5. Tap PayPal from the list of options.
6. Uber will prompt you to log into your PayPal account. And remember to select "Stay logged in for faster purchases" to ensure seamless payment whenever you want to pay for Uber.
7. If you have multiple accounts linked to your PayPal, like credit card or bank account, PayPal will ask for your preferred choice.
8. Tap Agree & Continue to agree to terms and conditions.
That's it! PayPal is now a payment option for your Uber rides.
If you found this article helpful, you can help support TechZerg by shopping on Amazon. You may also want to check out our how-to guides as well as more helpful articles below.
Sign up for our Newsletter to get the best tech deals, product advice, helpful tips, and more! Follow us on Facebook, Twitter, LinkedIn, and Reddit.
---
About King Osaghae
King Osaghae is a technology researcher and writer who's been writing about tech-related topics and trends since 2018. He covers everything tech from computers to cameras to online business software. He is the managing editor at TechZerg, meaning that he oversees all the articles TechZerg produces.
---